Get in Touch
E Powered Benefits is
Learn More
We help employers
design affordable
high-quality health plans
Get Started Now
You shouldn't feel trapped. You need a better way to provide healthcare
E Powered Benefits
Navigating rising
healthcare costs are
frustrating & expensive
We provide clarity in an otherwise cloudy industry
Navigating rising healthcare costs is frustruating and expensive.

You shouldn't feel trapped paying too much for a heath plan that no one really likes.

You need a better way to offer a healthcare plan.
Your broker works for whomever pays them.
If you're not working with us, your current benefits broker may be receiving hidden or unknown bonuses or overrides to add products to your benefit portfolio. When a broker is paid by the seller to represent the buyer, who do you think they really work for? 
E Powered Benefits is loyal to YOU and only YOU. We get paid by our clients and we prohibit additional commissions in our contracts. We'll put our own fees at risk based on our performance in meeting the goals you set for your company.
Bigger is not always better.
Conventional wisdom holds that bigger is better. Well, I'm sure you know that that's not always the case, especially in regards to healthcare benefits. Bigger in the benefits industry usually means higher costs and higher inefficiency. We provide high performing plans that deliver the best value to you.
Get in touch
When health care works, cost can be contained. Bigger is not always better.
By focusing on key levers within the health plan, we are able to turn low-performing and excessively costly plans into high-performing health plans. At E Powered, we address high-cost prescriptions by ONLY using transparent, pass-through PBMs, international sourcing and patient assistance.  We address unnecessary care by incorporating direct primary care (DPC) providers into most plans and pre-authorizing (medically review) speciality care to ensure for necessity and then quality.

This is just the start…
Get in touch
What makes us different from the rest? 
Transparency in how we get paid. Transparency in how you pay for care. Transparency in the quality of the care your plan members receive. 
We bring full insight into the entire healthcare buying experience, putting the power of healthcare purchasing back in the hands of the payer- YOU.
Get in touch
Benefits Brokers
We help you attract more clients by giving you the building blocks to deliver better, high value solutions.
Get to know our friendly faces
908 - 980 - 098 - 09
897 987 90 909 8
info@example.com
jobs@example.com
14/A, New Castle Tower
New York, USA
"With a business model of charging a consulting fee and not accpeting commissions or kickbacks, E Powered Benefits is now thriving, saving employers across the country millions of dollars."
Marty Makary, MD,
Surgeon / Best-selling Author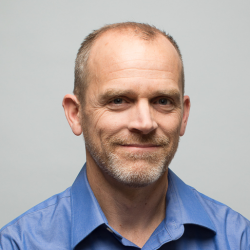 "David Contorno is one of America's Most Innovative Benefits Leaders."
Dave Chase,
CEO / Founder, Health Rosetta
"We're happy to recommend David and E Powered Benefits and the cost reduction solutions that [they] are known for. I am a strong believer that their solutions provide a compelling value proposition to most companies."
Nick Taylor,
COO & CFO, Morgan Creek Capital
"When I first met David he was selling my firm health benefits like most other brokers. After getting to really know David I was becoming more impressed with his passion in his role. At this point I would recommend anyone who is shopping your employee Health Benefits to sit down or at least have a conversation with David. It will be time well spent to hear David and a different way to look at Healthcare."
Harry Jacobs,
Former President, DJJ Technologies
Our Blogs
The definition of an agency is a group of people that performs some specific task, or that helps others.