Transforming the benefits industry by providing transparency
We've said it before, and we'll say it again bigger is not better. In the healthcare world bigger means higher costs, lower efficiency, and less transparency. We know how to sift through the BS benefits, and find what works best for your company and plan members. Our mighty team brings a diverse array of industry experience to the table, and we share a common passion for transforming the benefits industry by providing transparency.
We Deliver Value to all of Our Clients
Are you tired of health insurance rate increases you don't understand?
Have you tried traditional cost control measures like "wellness" programs and increasing co-pays and deductibles?
Maybe even moved to a high deductible health plan?

If these measures are still not bringing the desired results, you should contact us. We are an agency specializing in working with Employers that truly care about their Employees, but recognize the need for creative solutions that help bend the trend on rising health insurance premiums and at the same time, increase employee satisfaction with the benefits package we are all paying a lot of money for.

We can show you how.
Co-conspirators for Good 😉
Our Favorite Benefits Statistics
Data from E Powered designed Benefits Plans
Average Cost Reduction
First year, total cost
Average Cost Reduction
Per Employee Per Year - Compared to Nat'l Avg
Average
Care Available with no OOP Max to Employees
Control
Over Your Health Plan Spending - on our plan
Ready to work with us? Want to dig deeper on how we've been successful?
"With a business model of charging a consulting fee and not accpeting commissions or kickbacks, E Powered Benefits is now thriving, saving employers across the country millions of dollars."
Marty Makary, MD,
Surgeon / Best-selling Author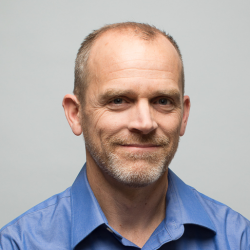 "David Contorno is one of America's Most Innovative Benefits Leaders."
Dave Chase,
CEO / Founder, Health Rosetta
"We're happy to recommend David and E Powered Benefits and the cost reduction solutions that [they] are known for. I am a strong believer that their solutions provide a compelling value proposition to most companies."
Nick Taylor,
COO & CFO, Morgan Creek Capital
"I would recommend anyone who is shopping your employee health benefits to sit down or at least have a conversation with David. It will be time well spent to hear David and a different way to look at healthcare."
Harry Jacobs,
Former President, DJJ Technologies